South Austin Luxury Living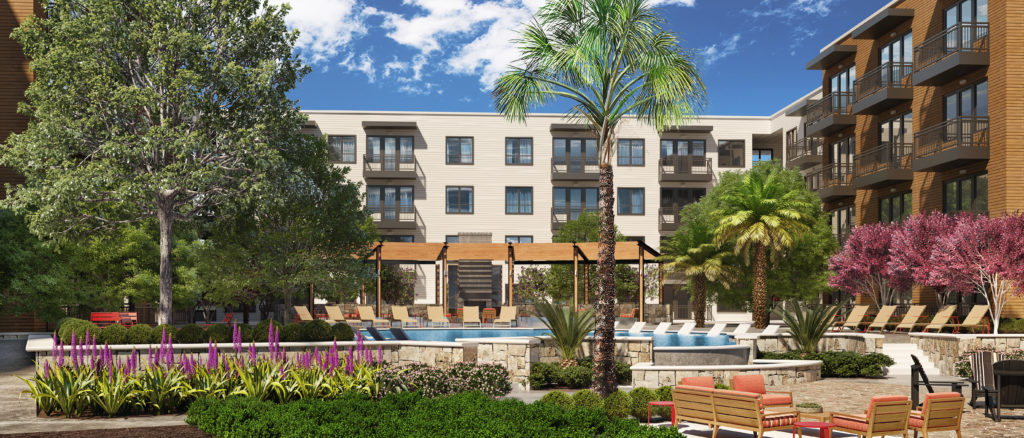 What do you picture when you think about living your best life? Has that picture become a little fuzzy? Renew your vision and reimagine what your best life can look like at Alexan Garza Ranch. There is an unmistakable quality of genuine luxury. Never settle for an approximation or imitation. Start with three main ingredients; a beautiful place to live, surrounded by a beautiful neighborhood, filled with things and people that you love. Enjoy luxury apartment features that make coming home your favorite part of the day. Nothing says luxury cannot make your life easier. Find the floorplan and layout that speaks to you and what you want your daily life to be like. Share your good fortune with the people you love, especially the ones on four legs. Community amenities like these are for sharing and socializing. Come and get the beautiful life you want right here.
South Austin
As the hottest days of summer pass away, the cooler months are surely around the corner. South Austin summer fun is not over, so do not pack away your sunscreen yet. Find time to enjoy your favorite friend on four legs before the weather has you both huddled indoors. Your faithful companion deserves the best, so treat him to something uniquely his. Start with a playdate in either of two dog parks. Nothing pairs better with a sunny day that running free with the pack. Grab your favorite squeaky toy and have an afternoon of fetch and tug of war. After a day of outdoor fun, treat him to some professional-grade grooming. Indulge him in the pet grooming station. There is no better way to pamper your pooch than with a loving scrub. Once Fido is home laying in his favorite spot of sun, find yours at the resort-style pool.
Enjoy South Austin luxury and start living your best life at Alexan Garza Ranch. Discover a home you want to savor.