Relax When You Need To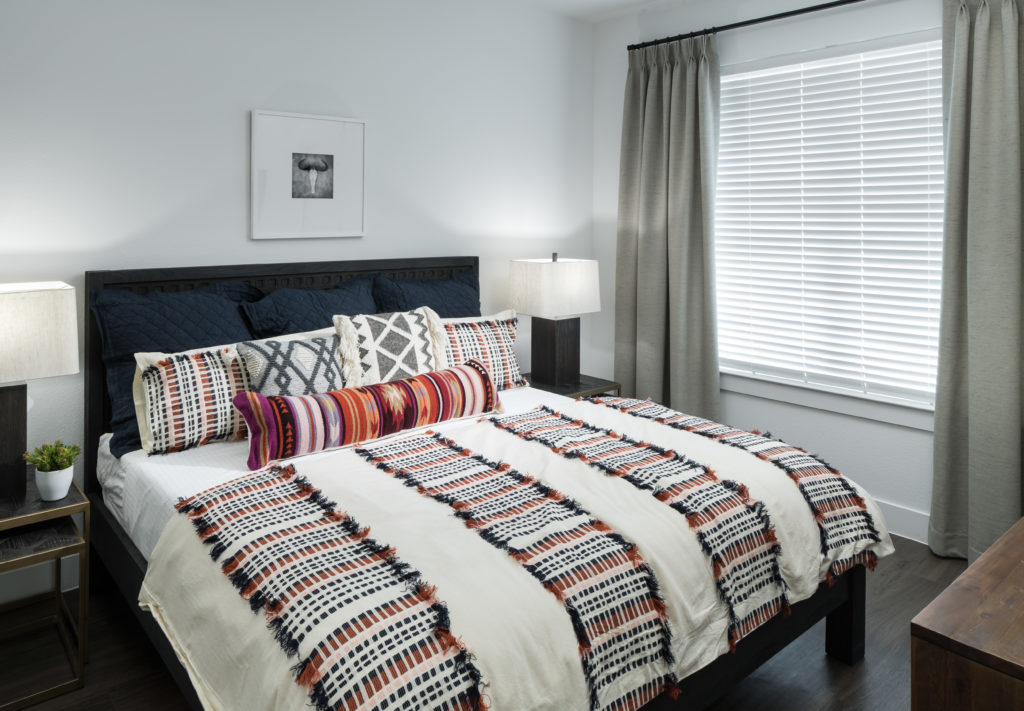 There is no single cure for stress. However, you can find most of the best methods of relaxing within your home. If you find a few moments to yourself during your long work week, our luxury apartments at Alexan Garza Ranch will give you the chance to make every second count. We have the luxury apartment amenities to shrink to-do lists, let you relax when you need to. Dive into the deep end of the sweet life when you make your move to Alexan Garza Ranch. Fill your weekends with fun community amenities and hang out with your new neighbors. The life you want lives here.
Austin Apartments Built to Defeat Stress
For starters, nothing quite soothes achy muscles and worn minds like a hot bath or shower. Our spa-inspired bathrooms are their own calm oasis, thanks to the luxury shower and tub combinations, designer plumbing fixtures, and beautiful granite countertops. Create the ultimate feel-good feast or indulge in some tea or wine in your contemporary kitchen, complete with modern stainless-steel appliances, custom cabinetry, and upgraded lighting. Charge up your batteries by plugging right into handy USB outlets. Load up laundry in our full-sized washer and dryer sets and trim down that errand list from the comfort of home. Stretch out or admire your favorite photos by using our tall nine-foot ceilings throughout each home. Finally, breathe in some fresh air out on the private balcony or patio overlooking our Austin community.
Relax when you need to here at Alexan Garza Ranch. See our Austin luxury apartments online or in-person today and live the life you've dreamed of.