Stress-Free Weekends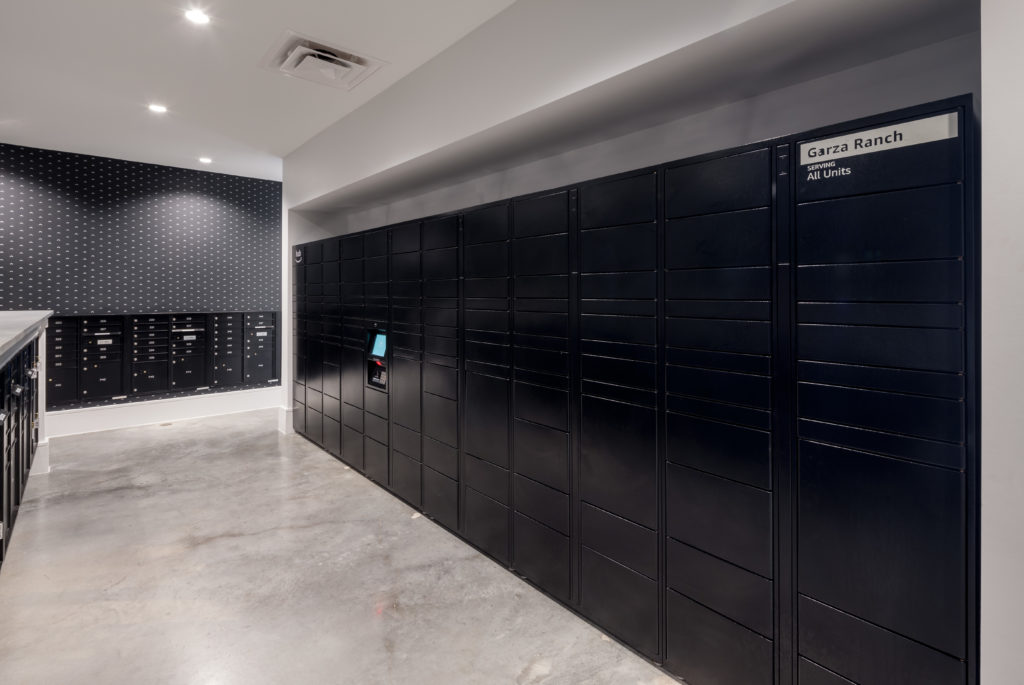 The opportunity for remote work has grown big over the past year, thanks to modern tech. Whether you prefer to complete assignments from your office desk downtown or your living room couch, our luxury apartment community at Alexan Garza Ranch has your back. Our community offers amenities that not only shorten your to-do list but give you more options for leisure and fun as well. Perfect for those stress-free weekends. Find the lifestyle you always wanted at Alexan Garza Ranch.
Efficient and Easy Living at Our Austin Apartment Community
For starters, never worry about losing a package again. Our secure package locker service is available 24/7, so you can pick up your work supplies alongside your fun shopping spree at any time. All social spaces have complimentary Wi-Fi access, so you can grab your laptop or tablet and work from the serenity of our outdoor courtyard or on top of our breathtaking sky deck. If you need a quiet space to focus, we also have private workstations and a presentation-ready conference room perfect for long hours on your laptop. Want to save on gas on your daily commute? Grab your bike from our secure storage and repair facility. Ride around Austin or fuel up green at our electric car charging stations. Finally, we have several shopping and dining venues right across the street, such as Whole Foods and the Aloft Hotel, so you'll never have an empty pantry or a boring day.
Start stress-free weekends here at Alexan Garza Ranch. Explore our Austin luxury apartment community for yourself online or in-person.