Back Rubs, Bliss and Stress Relief in Austin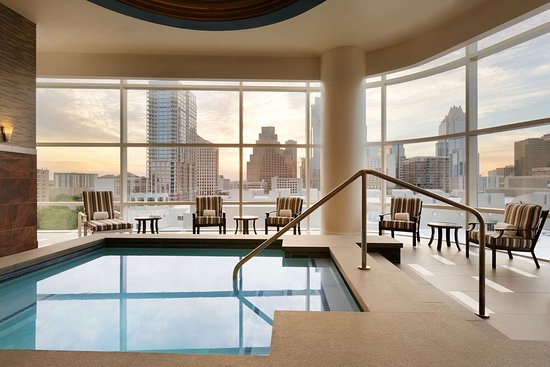 Sometimes stress relief requires the right touch, whether you have a crick in your neck that's stubborn and won't leave you alone, you miss the warmth of a bubbly hot tub or spa, or you're just feeling physically and emotionally drained. Our luxury apartments at Alexan Garza Ranch offer the comfort you seek within and without, thanks to our great location in Austin, so you're never missing out on any chance for relaxation.
The Fairmont Spa in downtown Austin is one of the highest-rated day spas in the city, according to TripAdvisor and Google reviews, due to its enticing and serene atmosphere, its skilled and attentive physicians and spa technicians, and its wide selection of treatments to soothe the body and soul. For starters, they have seven select body massage treatments to choose from, ranging from the classic Swedish massage paired with your choice of aromatherapy to the modern technique of a hot stone massage paired with essential oils to melt away tension in your muscles. There are also several facial and body treatments to bring the health and beauty back into your skin, such as the pure detoxifying facial or the organic Himalayan salt glow. There are even couples' packages perfect for anniversaries, girls' nights, or simple bonding moments with your partner. Finally, they offer fitness facilities including personal trainers and a sauna to help get your body back in physical form. Unfortunately, the Fairmont Spa has closed its doors until further notice to respect the COVID-19 quarantine, but you can always purchase one of their spa gift cards online for you or a loved one and save it until the quarantine is lifted.
Put the pressure off your shoulders here at Alexan Garza Ranch. Book a virtual tour of our Austin luxury apartments and a future appointment at Fairmont for your next journey of stress relief.