B5: Bountiful Two Bedroom Austin Apartments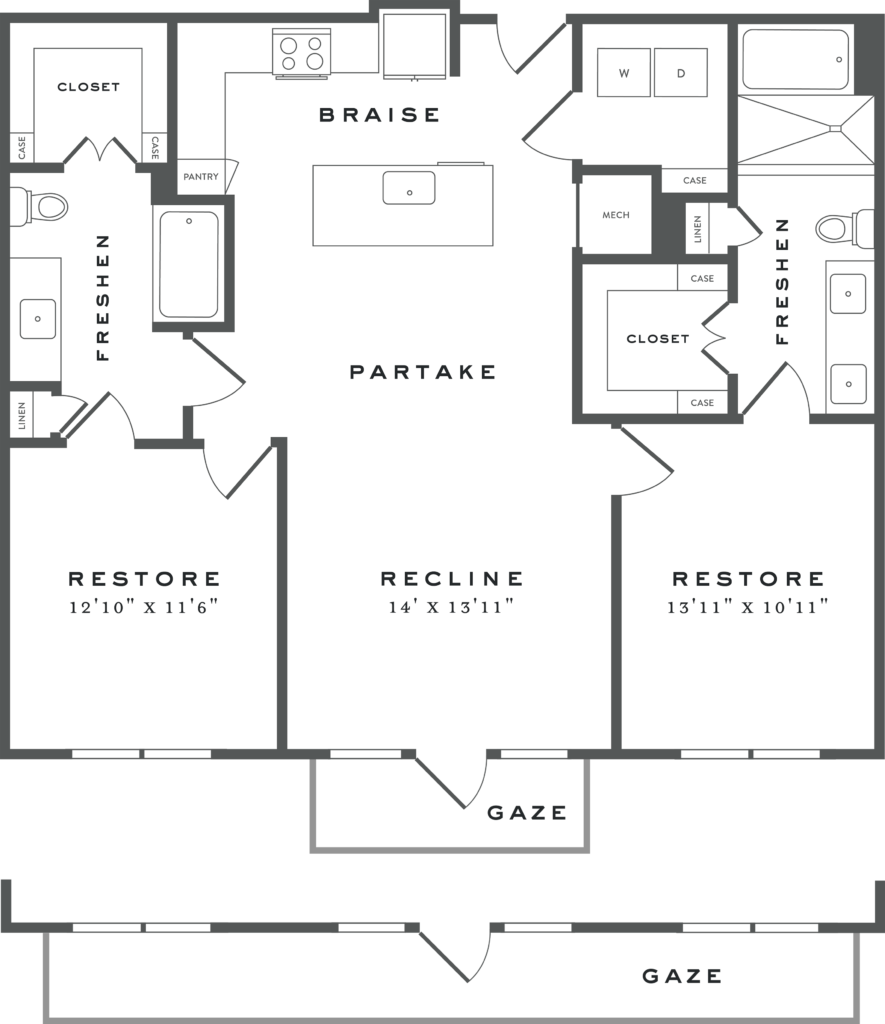 Life is never meant to be experienced alone. Some of our best memories are made with others, whether it's from a simple hangout session with your best friend that turned more profound overtime, or an already deep situation like attending a wedding or a reunion. Our luxury apartments at Alexan Garza Ranch allow you to invite all your loved ones to share in your home comfort, and our wide range of floor plans including our two bedroom Austin apartments, ensures that you get the right fit for your needs and desires. It's a win-win under any circumstances.
One of our two bedroom luxury apartment floor plans, the B5, is also one of our largest, standing at around 1,215 square feet of living space, perfect for growing families, roommates who are splitting the luxuries and the bills, or someone who just covets the elbow room. Each of the two bedrooms offer peaceful sanctuaries to sleep in, and they're approximately even in size, great for those who don't want to fight over who has the more space. They also connect to their own spa-inspired bathrooms and expansive walk-in closets, so you don't have to worry about setting tight bathing schedules. Share your favorite recipes or hoard your stash of snacks in our open concept kitchen, featuring ample pantry space and a chef's island for easy serving and prep. Finally, lounge back and enjoy game nights together in the large living room, or step out onto the private balcony and discuss deep thoughts around the Austin community.
Share in all the joys of home here at Alexan Garza Ranch. Take a look at our full list of luxury two bedroom Austin apartments, including the B5, and find the right fit for your home needs.