Wrap Yourself in Pure Comfort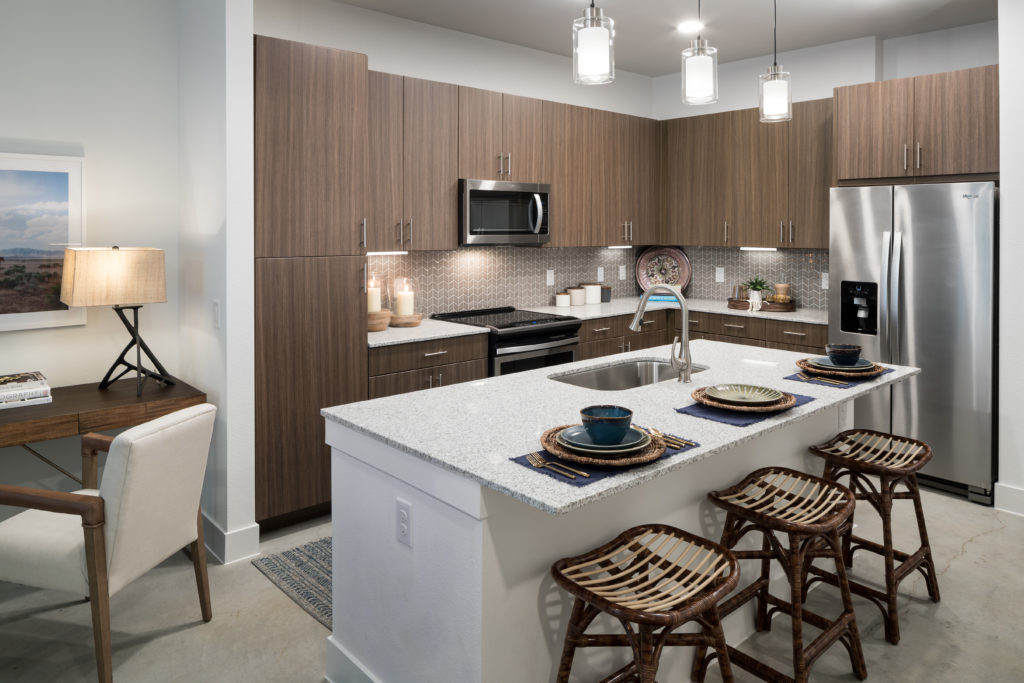 Every minute you spend at home should be fun, relaxing, and everything you ever wanted. Wrap yourself in pure comfort when you pick a luxury apartment home at Alexan Garza Ranch in Austin, Texas. Discover how much premium luxury apartment features can add to you living an easygoing lifestyle. What do you need to feel comfy? Unique features like gourmet kitchens, spa bathrooms, and walk-in closets are the details you never knew you were missing. Start living the way you want. Make your move to Alexan Garza Ranch.
Wrap Yourself in Pure Comfort
You should never regret wanting to live comfortably. The luxury apartment features of every layout at Alexan Garza Ranch make that more accessible than ever. Easy features like USB outlets and wood-vinyl flooring add a special touch. Granite countertops in your kitchen and bathroom are elegant to touch. Find all the help you need in the kitchen and laundry day with stainless steel appliances and full-size washer and dryer – even your chores are easy. Relax on your private balcony and let your stress melt away. The life you have always wanted lives here.
Wrap yourself in comfort when you live at Alexan Garza Ranch, luxury apartment homes in Austin, Texas. Book your by-appointment, in-person tour today!