Picture an Ideal Weekend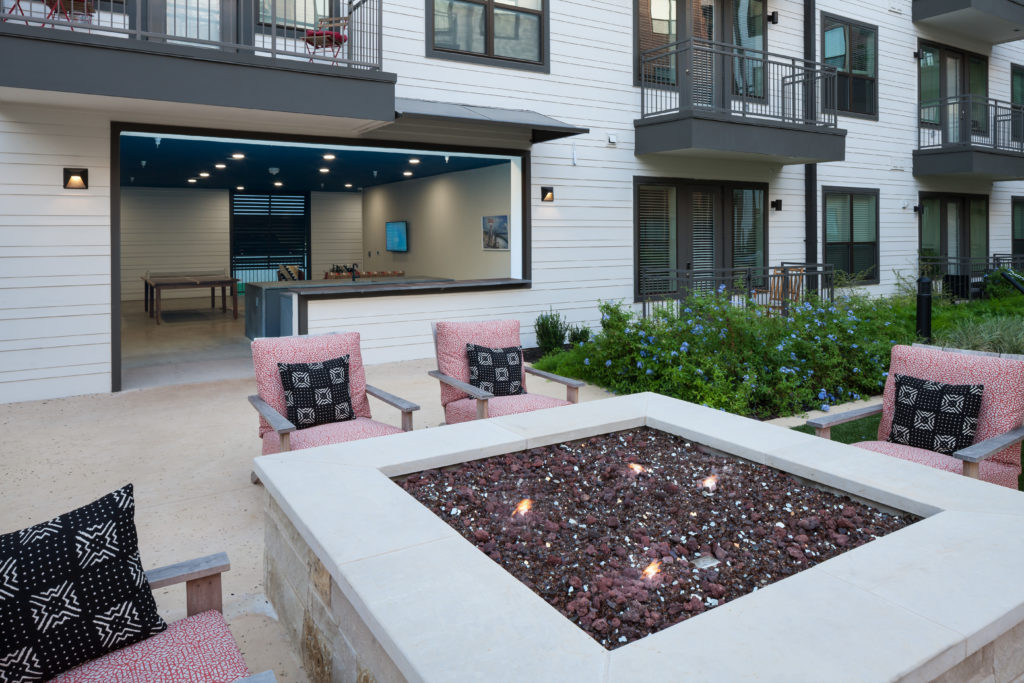 What comes to mind when you picture an ideal weekend? If it looks anything like your last fantastic vacation, you are in for a treat. Hop into fun outdoor and indoor community amenities at Alexan Garza Ranch. Feel the difference an Austin luxury apartment home makes in your overall outlook. Celebrate your first weekend at Alexan Garza Ranch exploring Austin with friends. Upscale dining, local shops, and laid back entertainment are never hard to find. The restaurants are so good that takeout and delivery are just as good as being there. Come back to comfy apartment features when after exploring. Finish off your ideal weekend with a heavy dose of relaxation in the comfort of your new home. The life you want to live is waiting at Alexan Garza Ranch.
Ideal Weekend
Meet up with your friends in the dog park and make some plans for the evening. How you have fun is as important as who you have fun with. Once you've set your plans, finish spoiling Fido with a scrubby in the grooming station. Let him sit in his favorite sunny spot back home while you break a sweat in the Strength & Cardio Gym. You can always find the equipment you need to get the workout you want. Afterward, you will still have plenty of time to tidy up some weekend work. Pop into the Wi-Fi work area, check your online order status or send a couple of emails. You can pick up your stuff 24/7 via the Hub by Amazon. Once the stars come out, it's time to relax. Meet the gang in the courtyard and enjoy private cabanas, outdoor grilling, fire pits, and an outdoor gaming area. See why it's worthwhile living at Alexan Garza Ranch.
Picture an ideal weekend, then live it with fun community amenities at Alexan Garza Ranch, luxury apartment homes in Austin, Texas. Schedule your tour today!