Love your Chill Space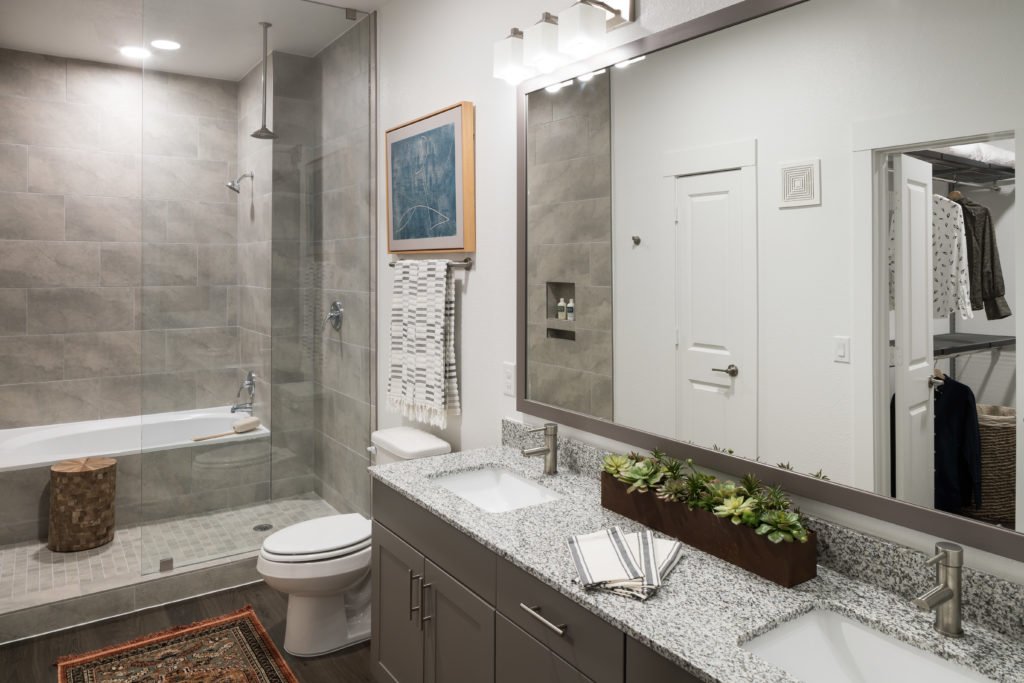 Now is a perfect time to get away from it all. But if you have already used your vacation days, take heart, you can come home to relaxation every day at Alexan Garza Ranch. Treat yourself to these Austin luxury apartment homes and never look back. Love your chill space when you pick the floorplan that speaks to how you want to live. Every home has luxury apartment features you will love and look forward to at the end of the day. How many bedrooms do you need to be happy? However many you choose, your spacious and welcoming layout is great for relaxing. Invite your friends over and give them a slice of "the good life." Your luxurious lifestyle doesn't end at your doorstep. Indulge yourself with community amenities that make life easier. The life you want is waiting for you right here – just schedule your in-person tour.
Love your Chill Space
Every minute of your downtime belongs to you. Leave your worries at your doorstep and dive into luxury. Stroll into your gourmet kitchen on wood-vinyl flooring under nine-foot ceilings. Cook up something tasty for dinner, or think about grabbing delivery – it's better than ever. Enjoy your meal on your private balcony. Dining al fresco can put your mind into the right headspace when you eat in the fresh evening air. What do you plan to do when you relax? How about enjoying a session in your spa bathroom? Your luxury spa shower/tub combo can deliver the hot water you need to scrub away your day. Your spa combo is in good company with all the other designer fixtures in your new home. Even chores like laundry are laid back when you have a full-size washer and dryer to power through your wardrobe. It's finally time to start enjoying yourself.
You will love your chill space at Alexan Garza Ranch, luxury apartment homes in Austin, Texas. Schedule your tour today and see how you could be living.