Dive Into Pure Bliss and Style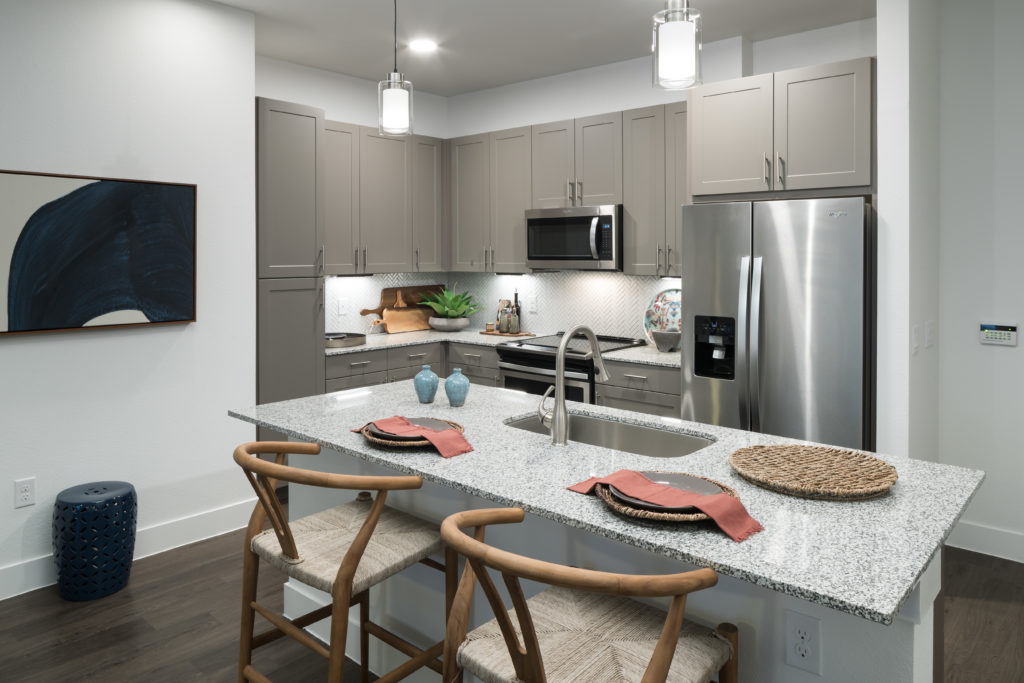 The time you spend at home should be the happiest of your day. Dive into pure bliss and style with luxury apartment features available only at Alexan Garza Ranch. How will you pass the hours in pure comfort once you pick the right luxury apartment home for you? Austin has a style all its own and a vibe for living you can't find anywhere else. Spend your first weekend at Alexan Garza Ranch, exploring your new city and then returning home to fun community amenities that keep you entertained indoors and out. Start enjoying the lifestyle you crave and make your move to comfort with a new home at Alexan Garza Ranch.
Dive Into Pure Bliss and Style
Your journey into bliss starts as you step through your front door. High ceilings and stylish flooring welcome you into your spacious layout. Stroll into your gourmet kitchen and start cooking up something memorable. Upscale stainless steel appliances are the perfect kitchen companions to help you no matter what is on the menu. Whether you are cooking for two or twenty, you can find everything you need to let the good times roll. Never forget to make time to enjoy the apartment features that let you indulge yourself. Make an appointment with your spa bathroom and get a hot shower in your luxury spa shower/tub combo. Never underestimate the power of steam.
Dive into pure bliss with exclusive luxury apartment amenities only at Alexan Garza Ranch. Enjoy luxury Austin-style and make your move today!