Discover Your Private Sanctuary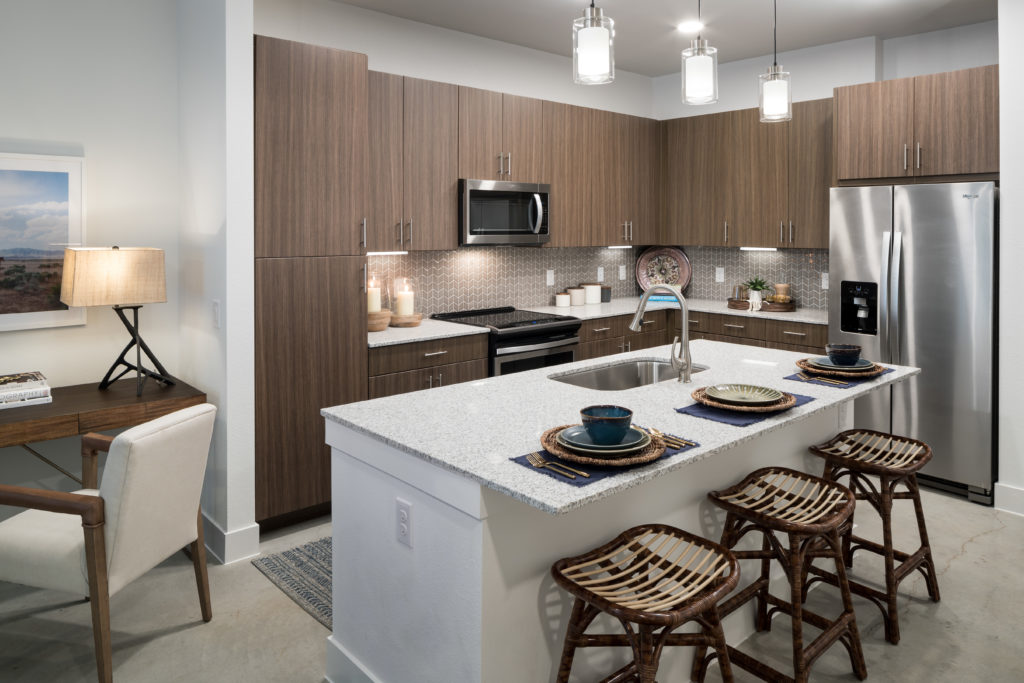 Spending more time at home should be something you love doing. Discover your private sanctuary at Alexan Garza Ranch, luxury apartment homes in Austin, Texas. How much luxury do you crave? Start with finding the right floorplan for the life you want to live. No matter how many bedrooms you choose, every layout provides room to stretch out. Choice luxury apartment features give you a comfy lifestyle you can enjoy every day. But your experience in comfort does not end there. Indulge in community amenities that make your life easier. Experience the convenience of 24/7 package pickup via The Hub by Amazon. Click away all night long; your packages will wait until you pick them up. Best of all, you still have the best of Austin to enjoy. Takeout and delivery are better than ever. Staying home does not mean missing out on your favorite foods. Start living well again.
Discover Your Private Sanctuary
The comfort your luxury apartment home provides is more vital than ever. Luckily, you can rely on the luxury apartment features at Alexan Garza Ranch to give you a leg up on living well. Elegance lives in the details. Enjoy walking under a nine-foot ceiling throughout your new home. Wood-vinyl plank flooring is the perfect accent. Stroll into your gourmet kitchen for a meal or a cocktail. You will never look at meal prep the same way again once you slice and dice on a granite countertop. Upscale stainless steel appliances make quick work of your kitchen chores stylishly. But your luxurious lifestyle doesn't end in the kitchen. Remember to schedule your downtime in your spa bathroom. Your luxury spa shower/tub combo can melt away the stress of a tough telecommuting day. Fresh air is the perfect addition to relaxation and always available on your private balcony/patio. Relax and enjoy.
Discover your private sanctuary and so much more at Alexan Garza Ranch, luxury apartment homes in Austin, Texas. Schedule your online virtual tour and see for yourself.