A1: One-Bedroom Austin Luxury Apartments Full of Finesse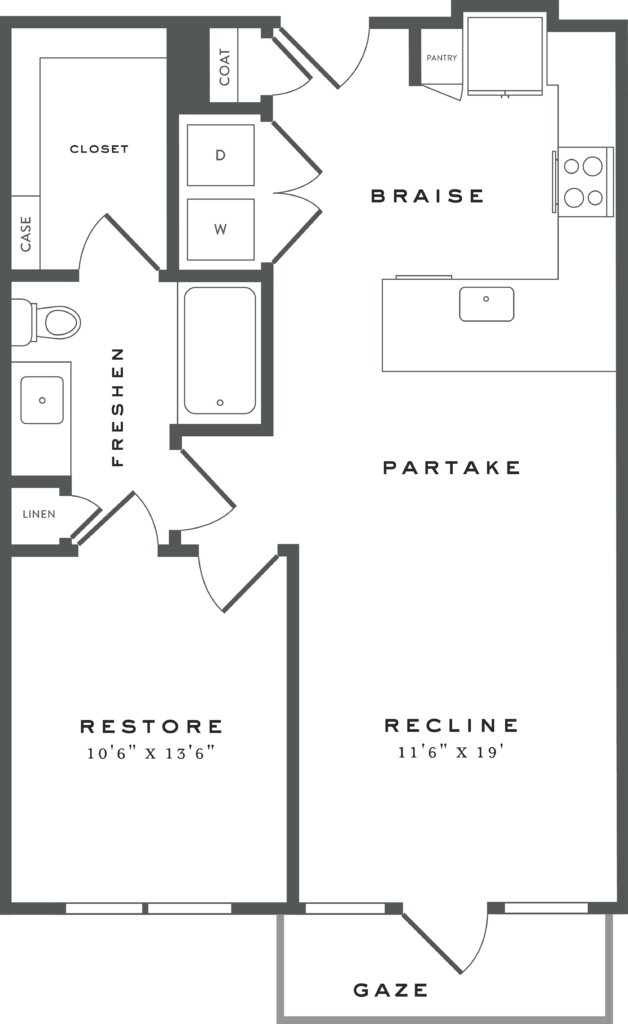 Class often comes with cost: after all, a three-course steak dinner at a five-star restaurant will likely cost five times more than a serving of baby back ribs at a local barbeque joint, not to mention the huge spike in price that comes with branding. Thankfully, here at Alexan Garza Ranch, we're not concerned with making money; instead, all our Austin luxury apartments, from our studios to our generous two-bedroom models, offer an impressive number of amenities for a reasonable cost, making for a perfect home environment.
If you're looking to live on your own and in style, then look no further than our A1 one-bedroom luxury apartment floor plan. It features at least 717 square feet of living space and unlimited comfort placed into every inch. Bundle yourself up against cold or wet weather or greet your guests at the door using the handy coat closet by the front door, and conquer laundry day using the utility closet right beside it. Learn a new recipe or stick to a family favorite meal in our contemporary kitchen, complete with an oversized pantry. Lounge back and enjoy your spare time in our expansive living room, or make the most of a beautiful day out on the private balcony. Sort out your outfits and clutter to your liking in the gigantic walk-in closet. Finally, rest easy in the large bedroom, and bathe to your heart's content in the adjoining spa-inspired bathroom.
Live luxuriously, not expensively, here at Alexan Garza Ranch. Schedule a visit of our A1 one-bedroom Austin luxury apartments today.